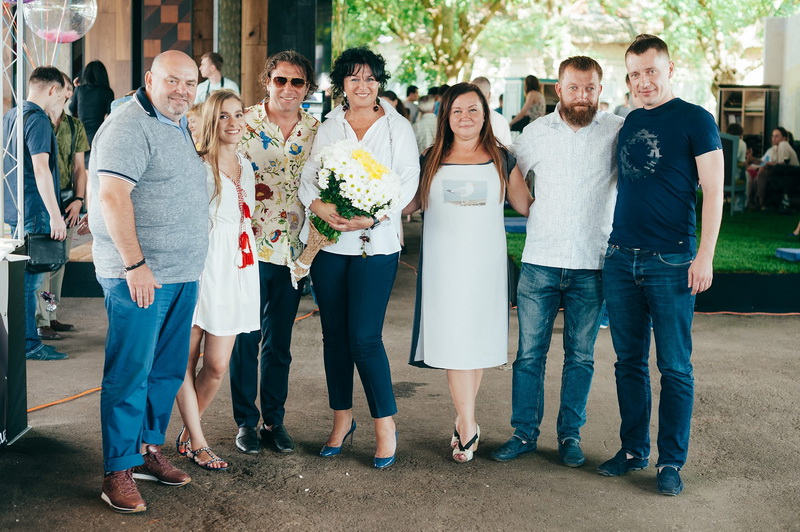 There is no summer without an architectural festival PROSTONEBA!

For the fifth year in a row, a tremendous and unique architectural holiday has been taking place. July 13-15, 2018, the organizers Larisa Zdorenko and Irina Prima delighted participants and visitors of the festival with the opportunity to plunge into the world of beauty of architecture, design and landscape in the open air at VDNKh in Kiev, Ukraine. Lectures from foreign architects and designers could not but inspire representatives of various fields of activity who gathered at one site, united by common love for their work and a goal to embody this love in their works.

Eva Lab is not an exception. A large-scale stand with a live lawn and bag-chairs in the lounge area attracted the guests of the event. Famous architects, designers and friends gathered here, having pleasant conversations, rested and enjoyed the cheerful atmosphere of the holiday. Everyone could capture the moment on a specially equipped photon in the form of a "golden section", which became the embodiment of the ideal proportions and harmony in the projects of our company. We want to thank the organizers and all participants of the All-Ukrainian architectural festival PROSTONEBA for such an unforgettable time in the circle of people who love their craft!